Are female porn directors the answer?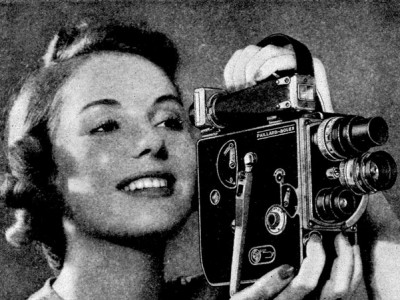 We know how it is. You're a porn fan but you're kinda tired of the way so much of it is the same. The set camera angles, the standard sex positions, the focus on the female performers, the lack of female pleasure… Or maybe you're tired of the sexist language or the racist assumptions. You find yourself looking for better porn, something that is a bit more inclusive and maybe shows people actually enjoying themselves. Casting around for a lead, you figure that female porn directors are bound to be a safe bet.
Well, yes they are, mostly. A lot of female porn directors bring a different perspective to the porn they make and a lot of them are keen to move beyond the standard tropes of porn film production.
The porn they make is varied. They may have a more artistic approach to cinematography. They may want to create a more complicated plot or focus on the emotions of the situation, not just the sex. Or they may want to just go gonzo but film the sex in a different way. They may make sure they show faces or try to capture chemistry between the performers. They may want to admire the bodies of the male cast, not just the female performers.
And a lot of female porn directors are keen to be inclusive with their casting, to show a diversity of sex acts and embrace kink and fetish. They want to show everybody getting off, not just the guy.
And plenty of female porn directors are just making porn that they themselves like and that's enough.
Female porn directors are leading the way in changing porn and making it better. But remember that it's not just cunt-owners who are doing this. There are a lot of men and trans people making a different kind of porn as well. Who they are and how they identify doesn't mean they are clinging to the status quo. Identifying as female doesn't guarantee that the porn created is better.
But it's still a good start.
Check out the female porn director profiles on this site and follow the links to their sites. What you will find is a huge diversity of content that will suit all tastes.
Image Credit: Bolex Movie Camera by Don O'Brien via Flickr