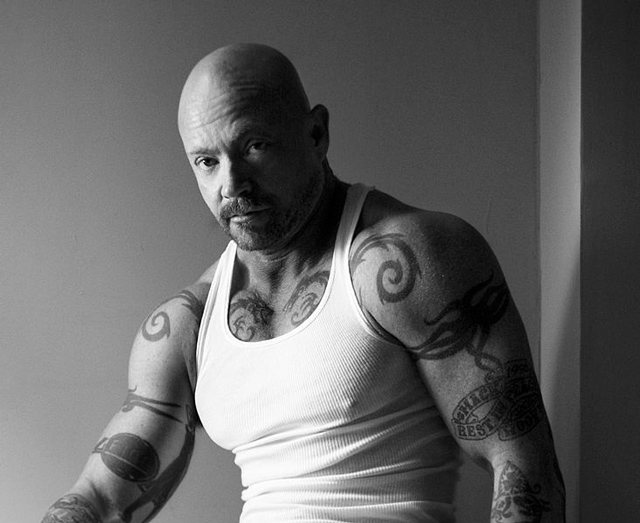 Porn has been a male-dominated industry for so long that it's exciting that women are finally stepping behind the camera and directing their own adult films. For many this means that porn is finally getting a different perspective. Many people hope to see more variety and positivity in their porn thanks to female porn directors. What's often missed is that there are a lot of non-female identified people making really good porn as well.
"Non-female-identified" is a term that in this case means transmen and genderqueer people, as well as cismen. Yes, this site does focus on female porn directors, partly because that is a common search term and we aim to help porn lovers to find better porn. But we want to make sure you know that there's great porn being made by non-female or non-binary people as well.
In the last ten years, porn made by gender-diverse people has come into its own (so to speak). This is pornography made by and for trans and genderqueer people and it explores the sexuality and bodies of people who don't fit into the traditional gender binary. This includes films featuring trans women, trans men and genderqueer (which means a person who does not wish to identify as either a woman or man). A lot of these films refuse to make use of the (often insulting) porn terminology or fetishizing scenarios when it comes to trans bodies or trans sex. Instead, gender diverse sexual encounters aim to show sexuality in new ways, always being accepting of different bodies and experiences.
There are also a lot of male porn producers who seek to make porn outside of the realm of mainstream/traditional porn. Their visions are all different but they are making sex positive and inclusive porn that will appeal to anyone looking for a better kind of adult film.
To help you explore the work of non-female identified porn directors, here's a list of people who are currently making porn, or who have released good quality films in the past. This list will be expanded and bio info added as the site grows.
Buck Angel
Carlos Batts
Quinn Cassidy
Mahx Capacity (AORTA)
Tony Comstock
James Darling (FTM Fucker)
Rene de Sans
Paul Deeb
Carey Grey
Jiz Lee
Marcus Quillan (Thousand Faces Films)
Justin Santos (Joybear)
Christian Slaughter
Cyd St. Vincent
Courtney Trouble
T-wood Pictures
If you're looking to explore trans and gender-diverse porn, the best place to do it is at
Pink Label TV
.