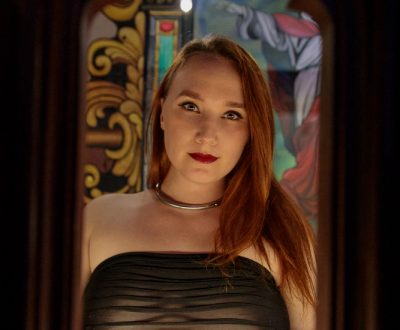 Kim Cums is an erotic filmmaker with experience on both sides of the camera.
She started her career as a performer in the industry in 2013, shooting
scenes for a variety of companies including Porn Fidelity, Teen Fidelity, Yanks,
Ersties, Girls Out West, Bright Desire and Permission for Pleasure.
After gaining experience as a performer, she launched her own production
company and website in 2016, KimCums.com. Her aim in producing porn is to
create content that arouses and emboldens others to explore their own
fantasies and sexualities.
Kim's films have been selected and screened at festivals around the world.
Vows (short film) was selected as a finalist for Best Erotic/Adult Film 2018 at
International Briefs in Melbourne, Australia. In April 2019, Experiment H21
heads to NYC, screening at Cinekink as part of the "Bring It!" series.
Inspired by stories from her parents' theatre days, Kim strives to bring
theatrical elements into the films she produces. For her short films Vows and
Experiment H21, she built unique and captivating sets in her own living room.
Her set builds, combined with props, lighting, and storybuilding, have taken
viewers to worlds both familiar and extraterrestrial.
You can find all of Kim's work at her site KimCums.com